VENTECH/SNAP JV is an innovative Information Technology systems integrator and services company framed around a Mentor/Protégé partnership.
Our JV provides a full suite of IT and training capabilities, is externally appraised at CMMI Level 3 for Services and Development, and holds prestigious industry certifications such as ISO 9001, 20000-1, and 27001.
We leverage our years of experience, lessons learned, and industry partnerships to deliver exceptional services and support to a variety of federal, state, local government customers.
Duns: 081074659
Cage: 81UM8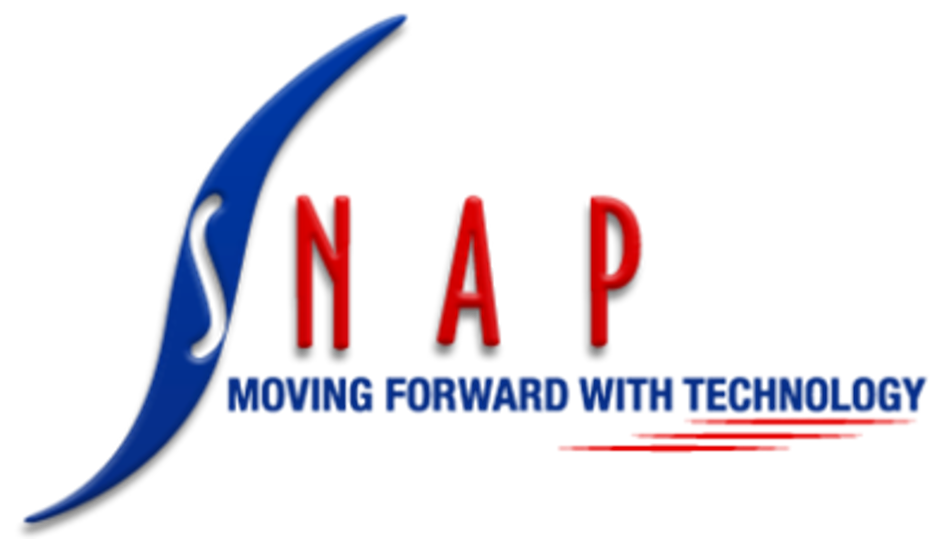 SNAP with its vision of "Moving Forward with Technology" provides professional Information Technology services that empower Government and private industry clients to address tomorrow's challenges through better alignment of technology with their mission and business objectives.
Since its inception, SNAP has had an unrelenting focus on delivering quality, innovative, agile solutions to our customers. We believe that our greatest success comes first and foremost from delivering on our commitments and ensuring our customers meet their business and mission objectives.
SNAP is recognized for our quality services and ability to accelerate time-to-value in the delivery of our CMMI Maturity Level 3 Certified software engineering solutions.

VENTECH, Inc. is a small, minority-owned Information Technology services company that provides a broad range of IT services to Government and commercial companies.
VENTECH designs solutions to address customer needs and our solutions are vendor-independent, designed to maximize benefits to our customers. We maintain strategic alliances with a numerous IT integrators including Oracle, Cisco, and Microsoft.
| | |
| --- | --- |
| 518210 | Data Processing, Hosting, and Related Services |
| 541511 | Custom Computer Programming Services |
| 541512 | Computer Systems Design Services |
| 541513 | Computer Facilities Management Services |
| 541519 | Other Computer Related Services |
| 541990 | All Other Professional, Scientific, and Technical Services |
| 511210 | Software Publishers |
| 611430 | Professional and Management Development Training |
| 611710 | Educational Support Services |
VENTECH/SNAP JV is committed to delivering exceptional quality and secure products and services to its customers. Through our Mentor, SNAP, our delivery processes are certified to ISO/IEC 9001:2015 (Quality Management System - QMS), ISO/IEC 20000-1:2011 (Information Technology Service Management System - ITSMS), and ISO/IEC 27001:2013 (Information Security Management System - ISMS) standards. We are also appraised at CMMI Maturity Level 3 for DEV (Development) (since 2/2012, re-appraised 1/2015 & 1/2018) and CMMI Maturity level 3 SVC (Services) (since 1/2015, re-appraised 1/2018) using the CMMI Institute's Standard CMMI Appraisal Method for Process Improvement (SCAMPI).
Our certifications and appraisal are an independent and official recognition of our commitment to quality and security and demonstrate our dedication to Continual Process Improvement (CPI). By leveraging these certifications and best practices, we streamline, manage, and govern our processes, allowing us to provide products and services with consistent quality and security to meet and exceed customer objectives and expectations, while delivering cost savings and business value in alignment with our customers' missions.